8 Unbelievably Tragic Moments From "It's A Sin" And 9 Super Uplifting Ones
🚨 Warning: MASSIVE spoilers ahead for It's A Sin. 🚨
1.
We all got our life when Roscoe courageously walked out on his family who wanted to take him back to Nigeria and "heal" him.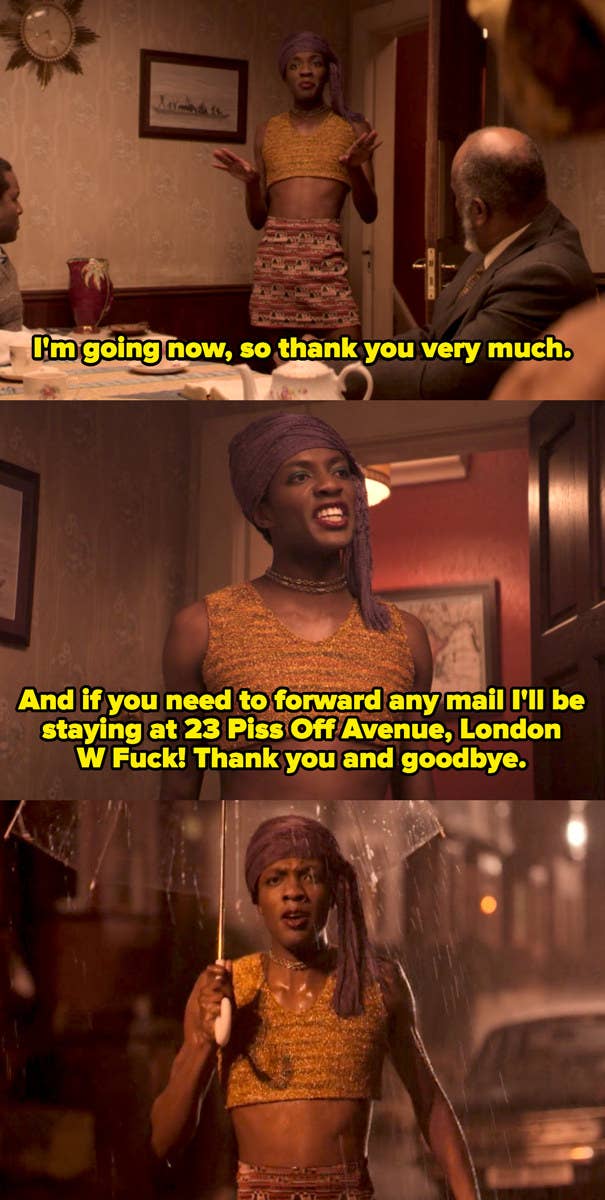 2.
But when Colin, Ritchie, and Roscoe were talking about what they wanted to do with their lives, having no idea how they AIDS epidemic would soon affect them, it was kind of bleak.
3.
It was super fun to see the naive, young Colin being taken under wing by the sassy veteran gay, Henry Coltrane.
4.
But when Colin was abruptly dismissed from his job by his lecherous boss and uptight wife for owning literature on AIDS, we all shed a tear.
5.
It was amazing to see Ritchie embracing his queer identity by dressing up in drag at a party at his flat – The Pink Palace.
6.
But when the gang's good friend Gloria was taken back to his parent's home in Glasgow where he sadly passed away, the burning of all his possessions in the garden was just too much.
7.
We loved every time Jill and Ritchie performed the greatest hits of the '80s together as "Tozer and Baxter".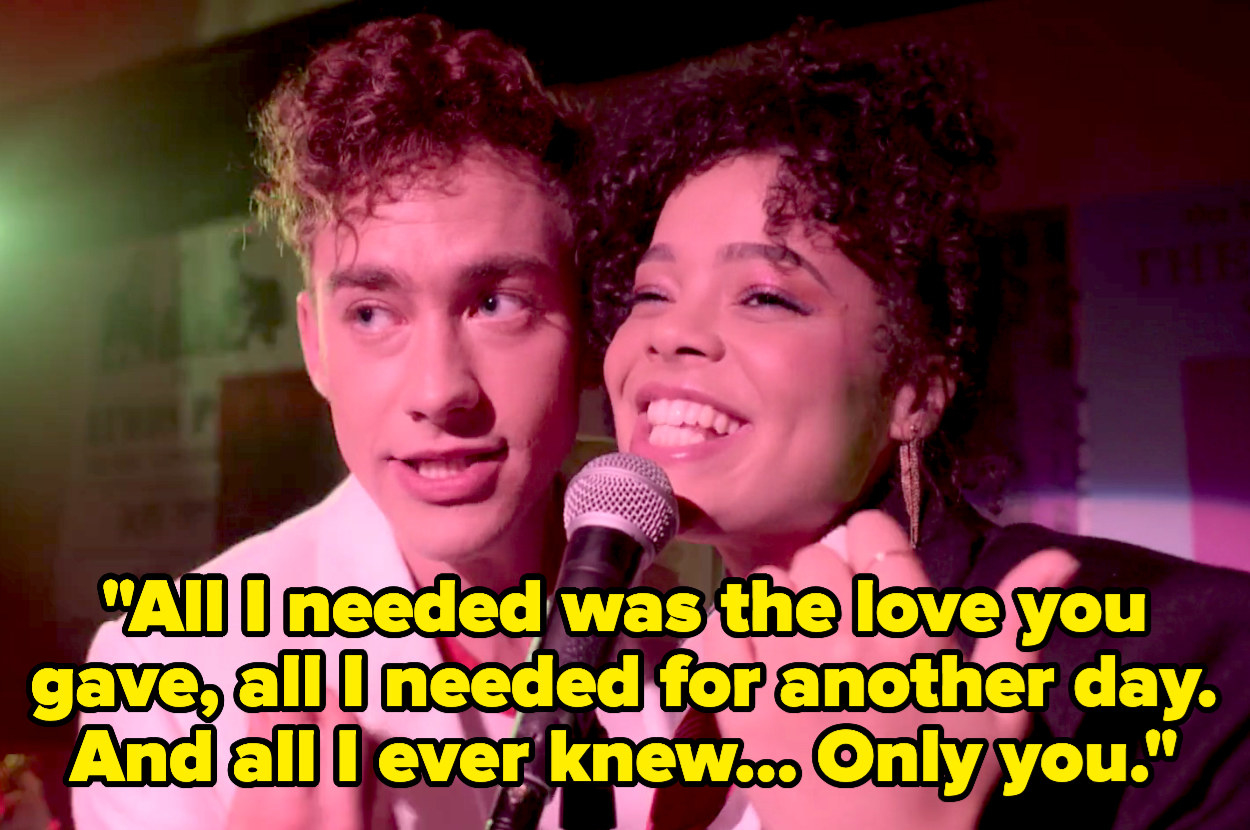 8.
But it really hit home how insidious Section 28 was when Ash was asked to hunt through a school library and get rid of any material that referenced queerness.
9.
Who wasn't cheering when Roscoe pissed in Margaret Thatcher's coffee at a Tory party conference?
10.
But I'm still not over the way Colin suddenly became incredibly ill and inevitably died from an AIDS-related neurological disorder.
11.
It was a high point when Jill and Ritchie were finally able to buy The Pink Palace for just £42,000!
12.
But when Ritchie started to go to extreme lengths to "cure" his HIV, it was hard to watch.
13.
It was gratifying to see Ritchie become a star on the stage in the play, Hay Fever.
14.
But when Ritchie did those ballet moves after breaking down in his friend's car because he wasn't going to live to realise his full career potential, it was genuinely devastating.
15.
We were over the moon when Ritchie turned up to the AIDS protest and saved Jill from being beaten up a cop!
16.
But when we found out Ritchie had died at home with his family, and Jill, Ash, and Roscoe didn't get a chance to say goodbye, it was utterly heartbreaking.
17.
But in the last few minutes of the final episode, we got to see how truly happy The Pink Palace crew had made each other once, and suddenly we were all crying happy tears.

Did we miss your favourite moment? Tell us in the comments!